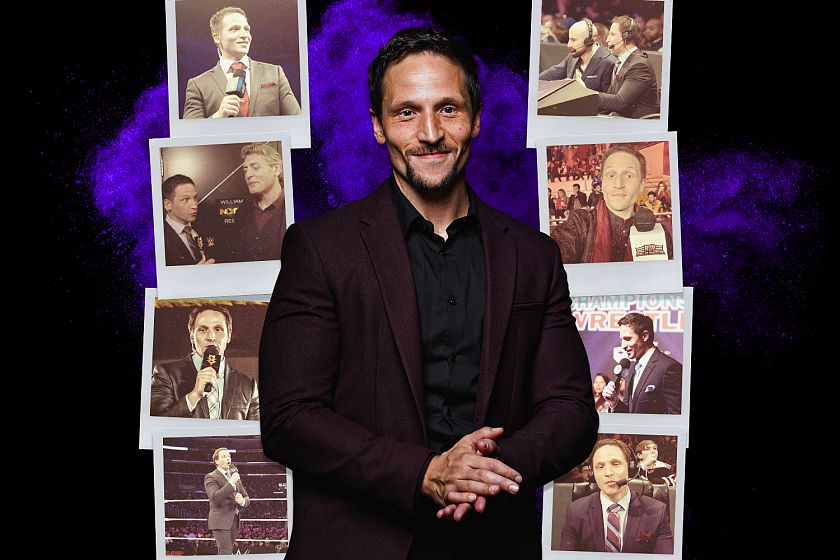 Jonny Loquasto
Jonny Loquasto
Chubby. Portly. Rotund. Big boned. Husky. All of these can describe Jonny Loquasto'sfat childhood. So telling jokes as an adult is very fitting. On his path to becoming a pro on stage, he also found a way to score a Masters Degree in Physical Therapy from the University of the Sciences in Philadelphia.
Jonny's debut comedy special "Jonny Loquasto: Physical. Therapy." is now streaming ok Roku, Tubi, and multiple other platforms. He has also recorded a special with Dry Bar Comedy that will be released soon as well as his second independently produced special. Even though his comedy career has taken him all over the world and given him opportunities in television and film, he has also achieved a lifelong dream of finding success with the microphone in combat sports as a play by play commentator, ring announcer, live event host, and interviewer. This dream has taken him across the globe multiple times as well as working for the largest sports entertainment company in the world. His work with World Wrestling Entertainment (WWE) has included play by play broadcasting for live, worldwide broadcasts on the show 205 Live, conducting backstage interviews on NXT, and touring the country as a ring announcer and live event host for the Smackdown brand, which gave him the opportunity to stand in the center of the ring while 13,000 fans cheered on their favorite superstars inside of the iconic Staples Center! He's still very active in professional wrestling with the United Wrestling Network and various other promotions. He is also currently a play by play commentator in the world of MMA and Boxing, calling the action on Pay-Per-View events that air on multiple platforms such as UFC Fight Pass and FITE TV. His commentary skills have also made him the lead voice in the video game "Showgunners"that is now available worldwide on Steam, GOG, and Epic Games.
Jonny also hosted shows for FOX Sports, CBS Sports, Whistle Sports, AXS TV, and has performed for our troops in the Middle East multiple times on tours with Armed Forces Entertainment. Jonny also co-created the Ringside Salute Tour for AFE, which is the only professional wrestling tour that visits our troops overseas. He's also an accomplished voiceover artist, having the opportunity to lend his voice to projects for Nike, Best Buy, Samsung, T-Mobile, Amazon, Under Armour, NAPA Autoparts, McDonald's, Cintas, Blue Nile, Kit Kat, multiple professional sports teams and universities, and other video games including GTA 5. He's also the voice of the superhero Shazam! for DC Kids Motion Comics!
But the biggest accomplishment for Jonny has happened most recently. He now has a family and is officially a stepdad! Does he have any clue what he's doing? Absolutely not. But it makes for some great stories on stage