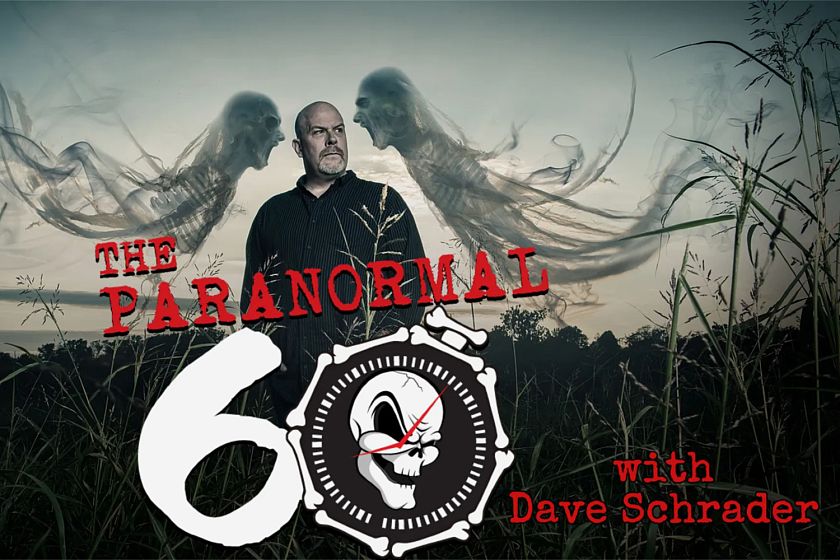 The Paranormal 60 with Dave Schrader
The Paranormal 60 with Dave Schrader
Dave Schrader has been an active and respected voice in the paranormal community since 2006, and hosts the very popular podcast, The Paranormal 60 with Dave Schrader. Dave had also served as a regular fill-in host for George Noory on Coast to Coast AM, a show heard world-wide with millions of listeners.
Dave's passion for the strange, fringe and bizarre has taken him from behind the microphone of his podcast to becoming the lead paranormal investigator on Travel Channel/Discovery+ hit TV series, The Holzer Files, and he has guested on shows like Paranormal State, Paranormal Challenge, Ghost Adventures, Ghost Adventures Screaming Room, Ghost Adventures Aftershocks, Haunted Hospitals, Ghost Hunt Live: Salem, and Jack Osborne's Fright Club with the Ghost Brothers.
Dave co-wrote the book The Other Side: A Teen's Guide to Ghost Hunting and the Paranormal,
and travels the world investigating claims of the supernatural, from the historic and haunted battlefields of Gettysburg to the real Transylvania following in the footsteps of the real Dracula, to Scotland in search of the Loch Ness Monster and beyond, on these journeys he is joined by listeners around the globe on adventures and is a popular and sought after public speaker on all aspects of the Paranormal.