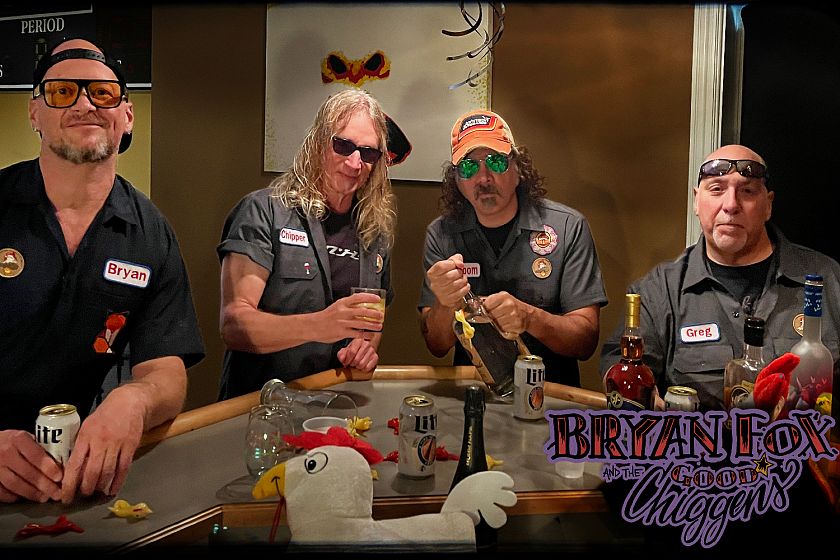 Bryan Fox and the Good Chiggens
Bryan Fox and the Good Chiggens
Bryan Fox and the Good Chiggens are an upbeat, fun, original southern rock band hailing from Louisville, Ky.
Bryan entered the music scene in the early 2000s with a massive splash when his original rock song, Yes, reached number one on Louisville Rock radio for two straight months. This buzz brought national attention from major record labels. Since then he has released 5 albums across various genres of music and his hilarious and creative YouTube videos have accumulated over a million views. He has written and performed with Nappy Roots, Michael Starr of Steel Panther, Tantric, Sophie Lloyd, Billy Grey of Fozzy and Charlie Parra Del Riego, just to name a few !
Bryan Fox and the Good Chiggens pack bars and bring the party... and the props ! This Louisville all-star line-up features Chip Adams on bass, Sean Ewing on guitar, and
beat daddy Greg Unthank on drums. Make sure you have your unlimited drink package ready just in case one of the flying chickens ends up in your drink... we aren't kidding.