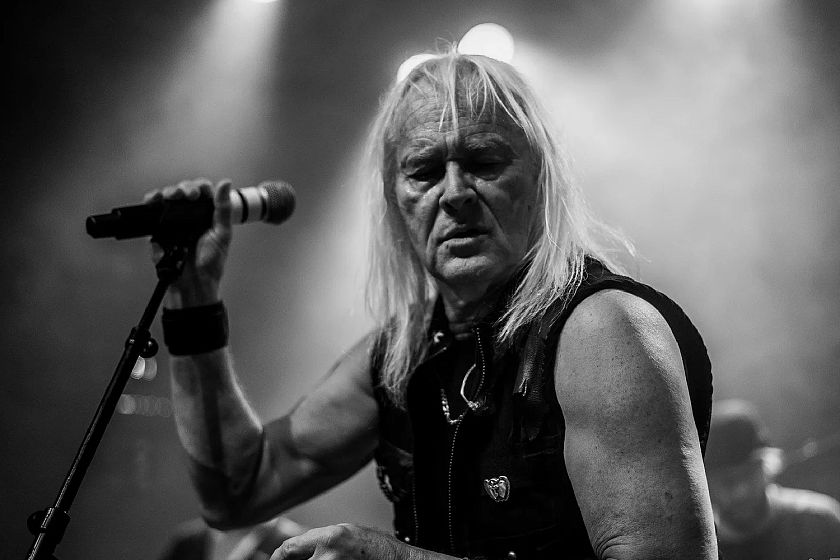 Les Carlsen
Les Carlsen
Les is a legend in the Christian Heavy Metal community, known as a powerhouse vocalist, dynamic front man and one of the founders of the Christian Heavy Metal movement.
He started his career as a singer/songwriter in Northwest dance bands in the mid 60's. He expanded his horizons when he landed a leading role in the Seattle, Miami and touring companies of the Broadway musical, "HAIR" which he performed across the country from 1970-1972.
At the show's close, he started a band with his wife, Joyce. They played the Northwest and West Coast club circuits, recorded 3 albums, were featured in a 6-show syndicated TV series in Italy, and opened for Heart, The Beach Boys, BB King, Three Dog Night, Quiet Riot and Steppenwolf to name a few.
In 1985, he became the lead singer in a Christian Heavy Metal band called BLOODGOOD that released 10 albums and a 2-hour Rock Theater production on DVD. They performed before hundreds of thousands of people in several countries including Russia just after the wall came down. In 2010, BLOODGOOD was inducted into the Christian Music Hall of Fame for their influential contributions to the Christian music industry. An award-winning documentary called "Trenches of Rock" chronicles their journey.
Les has been carrying the Metal Missionary banner for over 38 years and is continuing his calling and passion with the release of his first solo album, "He's Coming". His innovative, theatrical style and ability to deliver powerful lyrics and melodies with a dramatic interpretation carry over to this new project.
Les brings a message of hope, love, and encouragement!