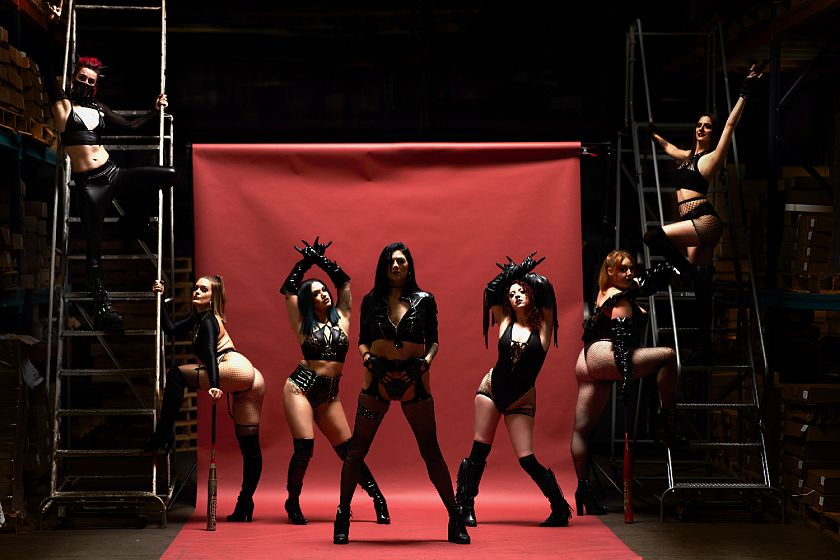 The Vaudettes feat. Shaul Guerrero
The Vaudettes feat. Shaul Guerrero
The Vaudettes are a badass dance group based in Chicago, dazzling crowds with their electric, floor-pounding routines since 2015. Every performance promises a spectacle of original choreography; ranging from classic kick-lines, playful shimmies, dark seductions, and sexy rock-and-roll. They were featured on Showtime's hit new show Work in Progress, as well as making their cruise-debut aboard Chris Jericho's Rock-n'-Wrestling Rager on The Norwegian Pearl, which they are headed back to this October.
The Vaudettes perform in and around Chicagoland at bars, music venues, and theaters. Their rock & roll style with a sexy burlesque edge, sprinkled with pop and musical theatre influences are a guaranteed great time! They call it The Vaudette Experience.
The Vaudettes are inclusive, body positive, dynamic, immersive, athletic, and empowering. They truly have created their own genre of dance performance and entertainment.