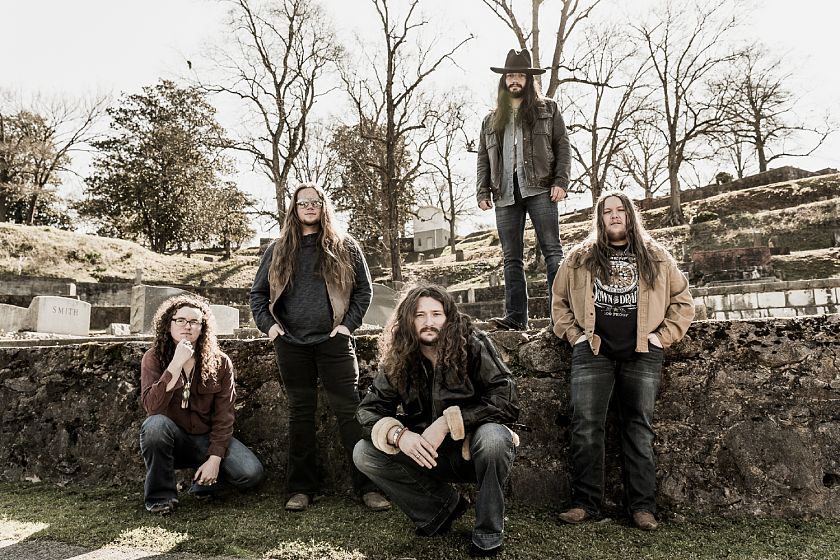 The Georgia Thunderbolts
The Georgia Thunderbolts
Off the beaten path, beyond the hills, and tucked out of sight, creativity flourishes.
Whether it be on the banks of the Mississippi River or deep in the heart of the English countryside, rock 'n' roll lives, breathes, and burns on the outskirts. Hailing from Rome, GA, at the foothills of the Appalachian Mountains, The Georgia Thunderbolts rise up with a scorching signature style steeped in soulful southern swagger. On, Can We Get A Witness, their full-length debut for Mascot Records, the quintet—TJ Lyle [vocals, harp, piano], Riley Couzzourt [guitar], Logan Tolbert [guitar], Zach Everett [bass, keys], and Bristol Perry [drums]—conjure a tried-and-true spirit through a fresh fire.
"We all grew up on rock music," Riley says. "Rock 'n' roll comes back around, but longevity depends on grinding it out. That's what we want to do. We try to put in the work our favorite bands did. If I could think of three words to describe us, they would be 'Hardworking, Determined, and Humble'."
Bristol and Riley initially bonded over rock 'n' roll in high school. As their football teammates blasted rap through the locker room, they talked metal and hard rock. By sophomore year, they had a regular jam schedule, eventually joined by Zach. In 2015, they ended up on stage alongside TJ for an impromptu open mic session. TJ soon found himself at band practice as well. Inviting Logan into the fold, the line-up of The Georgia Thunderbolts officially cemented. They shared a wide swath of inspirations, ranging from southern gospel to Hank Williams, Jr., Neil Young, Little Feat, Waylon Jennings, Ray Charles, Merle Haggard to the hard rock of Ozzy Osbourne, Audioslave, Bad Company and of course, Lynyrd Skynyrd.