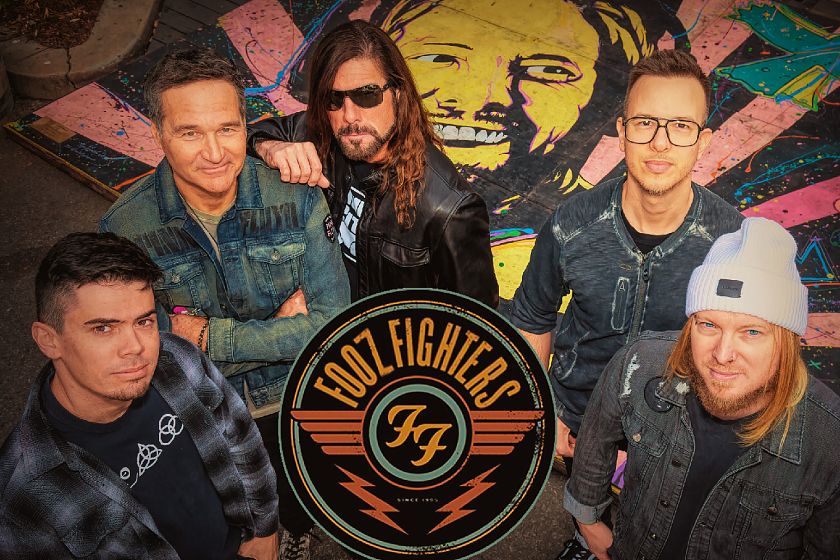 Fooz Fighters
Fooz Fighters
The Award Winning Foo Fighters tribute band featuring dynamic frontman Nicky Rich, FOOZ FIGHTERS have blazed a trail to become the most sought-after Foo Fighters tribute band in the country playing to packed crowds at concert halls, festivals and casinos across the U.S. and abroad.
Winner of Jimmy Fallon's TV series "Clash Of The Cover Bands" (Episode 5) and Season 1 Finalist of the E! Entertainment premiere featuring judges Adam Lambert, Meghan Trainor and Ester Dean. This led to appearances on The Ellen! Show, a pilot interview with MTV and widespread national media coverage.
Nominated for "Tribute Artist of the Year" at the 2020 Musivv Digital Music Awards, FOOZ FIGHTERS consistently deliver the high energy rock concert experience that have made Foo Fighters one of the most iconic rock bands in history and 2021 inductees into the Rock & Roll Hall of Fame.
FOOZ FIGHTERS are a talented group of world class musicians brought together by a passion to deliver the most authentic live Foo Fighters concert experience possible. The band has shared the stage with many notable artists including Billy Ray Cyrus, Collective Soul and Scott Stapp of Creed.