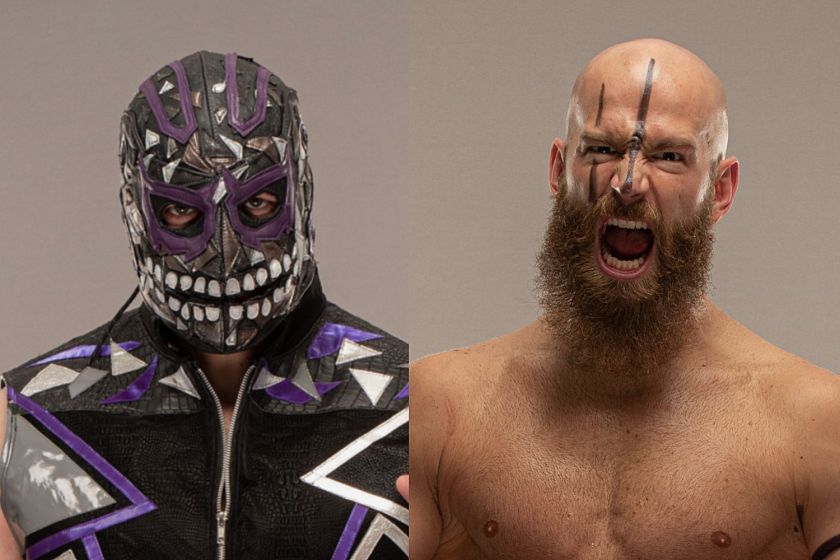 Dark Order - Evil Uno & Stu Grayson
Dark Order - Evil Uno & Stu Grayson
The Dark Order is a formidable stable consisting of Evil Uno, Stu Grayson, John Silver, Alex Reynolds, Pres10 Vance, Alan Angels, Anna Jay, Colt Cabana, and Brodie Lee, Jr.
The group was led by Brodie Lee from his AEW debut in March 2020 until he sadly passed away on Dec. 26, 2020. His young son, Brodie Jr, aka -1, was signed to AEW and became a member of The Dark Order.
Since their debut, the Dark Order has continuously recruited members, growing their influence and authority within AEW.