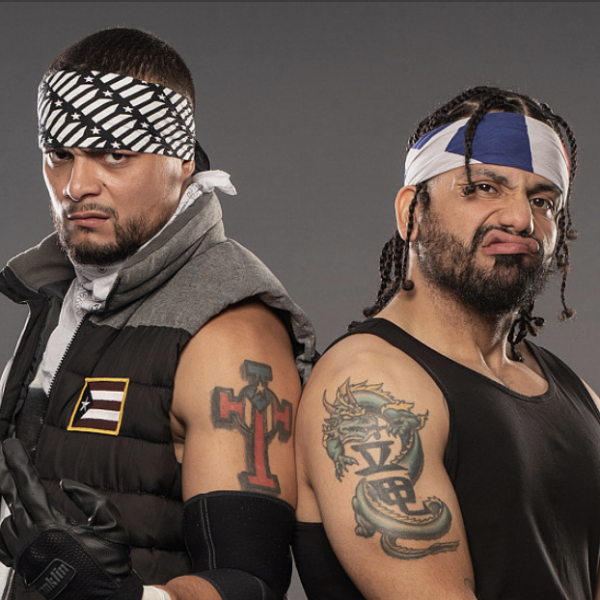 We've Got a Heap of New Talent + A Photo with Ric Flair!
Wednesday, November 20, 2019
WE AIN'T DONE YET!
The Second Wave is announcing a new crop of AEW superstars ! Give a yell and a shout to welcome our new lineup additions, Jake Hager, Santana & Ortiz, Pac, Riho, Marko Stunt, Darby Allin, Priscilla Kelly, and QT Marshall -whoa that was a mouth full! This stellar group of All Elite Wrestling talent is sure to kick things up a notch!

Keeping you hyped on the mic', AEW's Justin Roberts is joining us as the official ring announcer aboard Chris Jericho's Rock N' Wrestling Rager at Sea: Part Deux. Get ready for a hell of a time, Ragers!
PURCHASE A PHOTO WITH RIC FLAIR
Chris Jericho's Rock N' Wresting Rager at Sea: Part Deux is taking your vacation up a level with an exclusive photo opportunity with "The Nature Boy" Ric Flair! For only $100, guests can reserve their spot to take a picture with the stylin', profilin', limousine riding, jet flying, kiss-stealing, wheelin' n' dealin' son of a gun! Lock in your photo spot today—Whoooo!
*All other activities with Ric Flair and other onboard talent is included in your Rager at Sea experience.