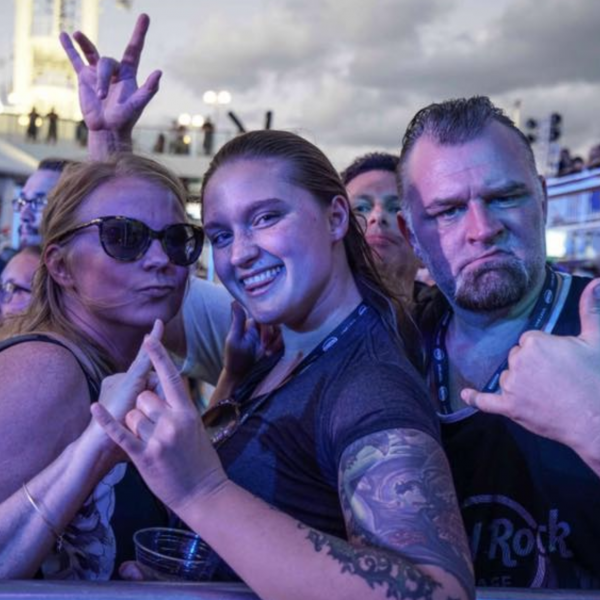 Alumni Say Whaat?
Friday, June 28, 2019
New to the cruise? Don't worry, we've got some helpful tips from our kickass Chris Jericho cruise alumni. We asked them to share their best packing/prepping advice in order to prepare for Part Deux – check out what they had to say!
"Bring your high five game for the Sixthman Staff, you'll need it when boarding!"
- Phil T.
"There's A LOT going on at the same time. A lot of scheduling conflicts. Put some thought into how you want to spend your day. You won't be able to see everything. But everything you do see will be awesome." - Jason S.
"Bring plenty of deodorant and sunscreen - you may be more sweaty and sunburned than you realize at the end of the day. Leave plenty of room in your suitcase or carry-on for the cruise giveaways and the wrestler merch you know you are going to buy." - Kristy O.
"Bring a water bottle. They have hydration stations around the boat. Fill that thing up and drink it repeatedly. It's hot out there. Stay hydrated, especially if you're drinking alcohol." -Steve O.