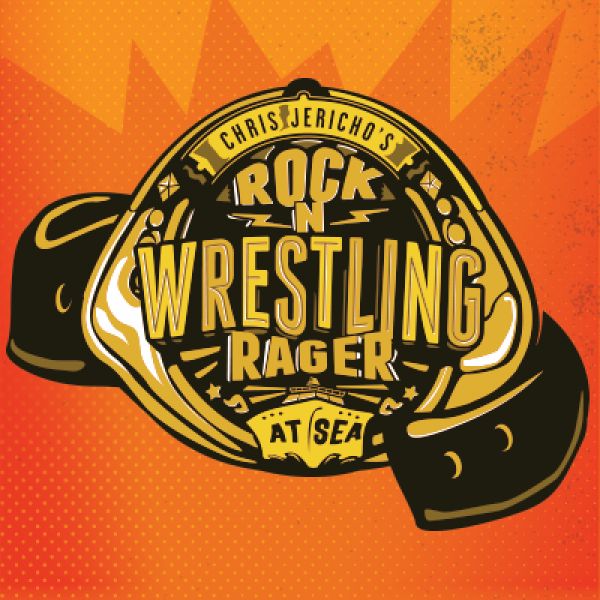 Relive The Adventure: Filming Notice!
Friday, October 12, 2018
Chris Jericho's Rock 'N' Wrestling Rager at Sea sets sail in just 2 weeks and we are AMPED for you to experience the first ever rock & wrestling festival at sea. This cruise is going to be so insane, so jam-packed with unbelievable moments, so mind-blowingly awesome, that ROH and FITE TV want to give the world a chance to see it for themselves!

A film crew will be on board capturing the experience of shows, activities, and wrestling matches throughout the four days. Not only will you get to be a part of this history-making event in person, you will also be a part of "Streaming for Vengeance", a Pay-Per-View event featuring the biggest Main Event of the year; The ALPHA CLUB vs The BULLET CLUB & the entire Sea Of Honor tournament.
What does this mean for you?
You get to relive the Sea of Honor matches –

for FREE!

FITE TV will stream "Streaming for Vengeance" Pay-Per-View on Saturday, November 3rd

and

we will provide each booked guest the opportunity to watch the program completely free of charge.(The information regarding your non-transferable, one-time use coupon will be communicated to you prior to November 3rd.)
The film crew may ask you to sign a release form if they record you in non-crowd scenarios. If you participate in an interview, you will sign a release form as well.
Signs will be posted outside of venues when filming is in progress or expected to occur during that show or activity
You're going to be famous! (JK, but you can still brag to your friends that you may be on TV…)
Per our

photo & video policy, no photographs, filming, audio recording, or streaming will be permitted during wrestling matches.
Feel free to
contact Sixthman
with any questions prior to sailing.
We can't wait to share our wild adventure with the world when we're back on dry land, and relive the wrestling action!