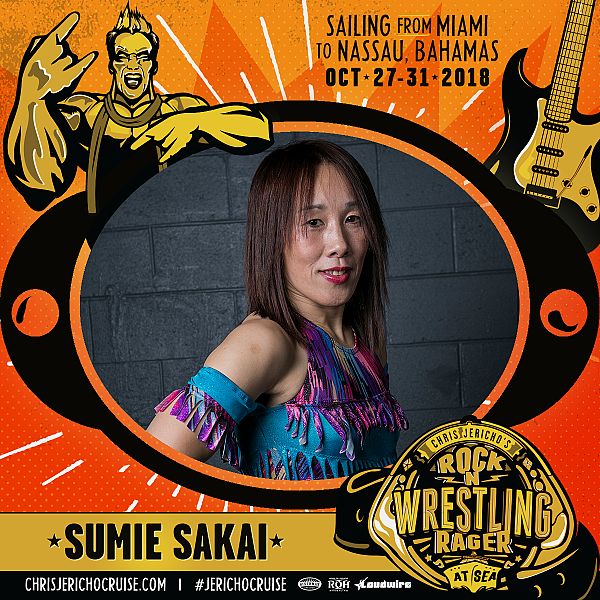 SUMIE SAKAI IS ON BOARD!
Thursday, August 30, 2018
"Women of Honor's Ray of Sunshine" Sumie Sakai was victorious in the first-ever women's match in Ring of Honor in 2002, in addition to the inaugural Women of Honor Championship Tournament in 2018. Sakai has earned a reputation for being one of the best women's wrestlers in the world, and we're stoked to welcome her aboard The Rager at Sea!