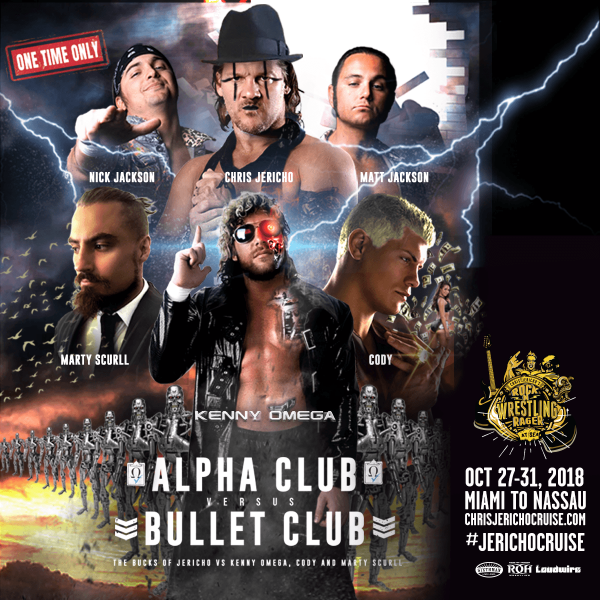 Alpha Club vs. Bullet Club!
Monday, July 16, 2018
Get ready for the ultimate battle at sea with Alpha Club vs. Bullet Club! Chris Jericho and Young Bucks will take on Kenny Omega, Marty Scurll, and Cody in this first-time-ever matchup!

How will the new team of Y2Jackson (or is it the Bucks of Jericho?) hold up against Omega's One Winged Angel? Will Alpha Club prevail with never-before-seen moves that can only be perfected on a cruise ship?!

BUCKLE UP, cruisers, it's Alpha vs. Omega, and you're about to experience this once-in-a-lifetime event and moment in wrestling history this October!